Interior Blinds
We are a authorized Luxaflex dealership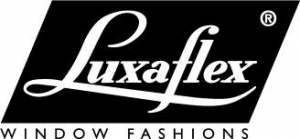 Interior blinds offer great versatility in window dressing, there is a blind to suit every application. Screen blinds are the new vogue with the use of block out blinds to give you total block out at night with the screens giving you privacy and thermal protection during the day, whilst still maintaining exterior view.
Panel drapes are great for sliding doors, whilst timber shutters, venetians and verticals give you great light control and honey combs with their configuration give excellent protection from the heat and cold. Roman blinds give you many different options from one touch system to swag based giving your home the characteristic that will suit your personality and style.

Exterior Blinds and Ziptrak™
Exterior Blinds are a great way to create a barrier to prevent the harsh Australian Climate from reaching into your home. There is a large colour and style range available to suit many different applications.